Stuffed Grape Leaves with Rice & Greek Herbs
Dolmas, stuffed vine leaves with rice and herbs is one of our national dishes! It brings us all the momories of our grandmothers' care and love. Greek Originals Dolmas, is our number one product and trademark. We are proudly, the biggest producer of dolma in the world, handrolling more than 2,000,000 pieces per day! This unique hors d'oeuvre, is daily consumed by millions of people all over the world and has become the company's flagship since 1957. Since then, these small bites made of rice, cooked with fresh dill and mint, are still hand-wrapped one by one, inside tender early-harvest vine leaves. With extra care and attention in the selection of ingredients and wrapping this dish is incredibly delicious and we urge you to taste it the soonest possible, ideally with tzatziki, plain yogurt or just by simply adding a few drops of fresh lemon juice!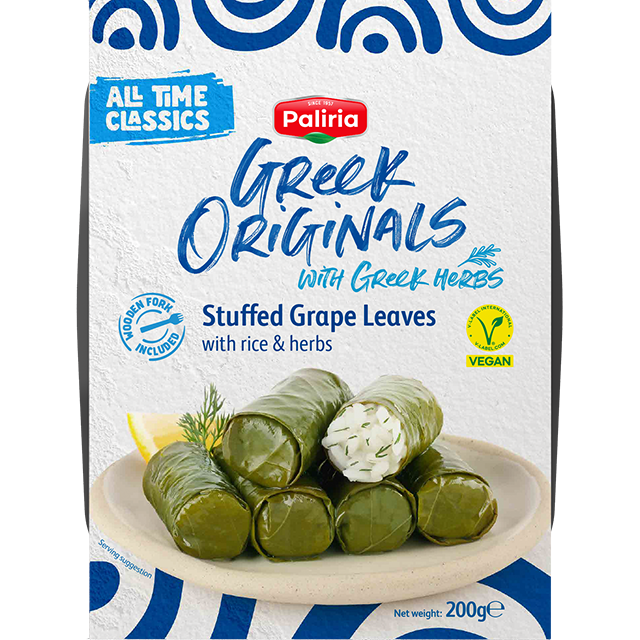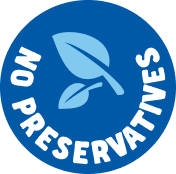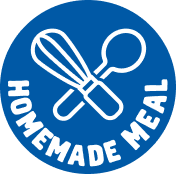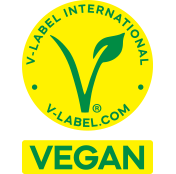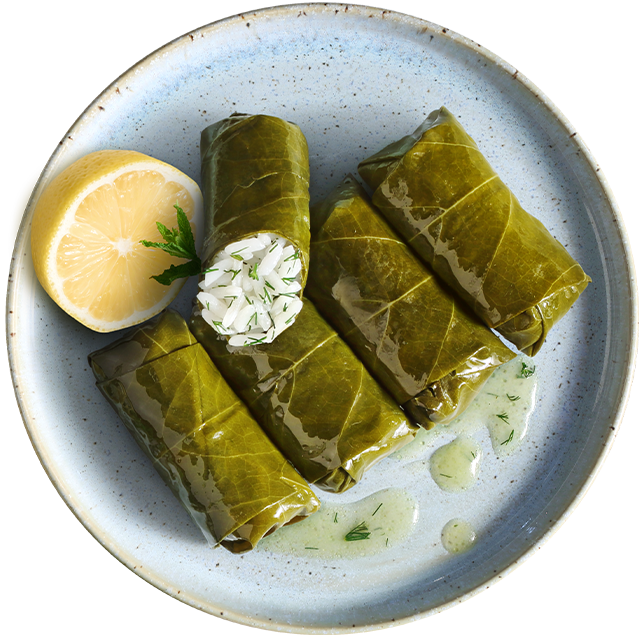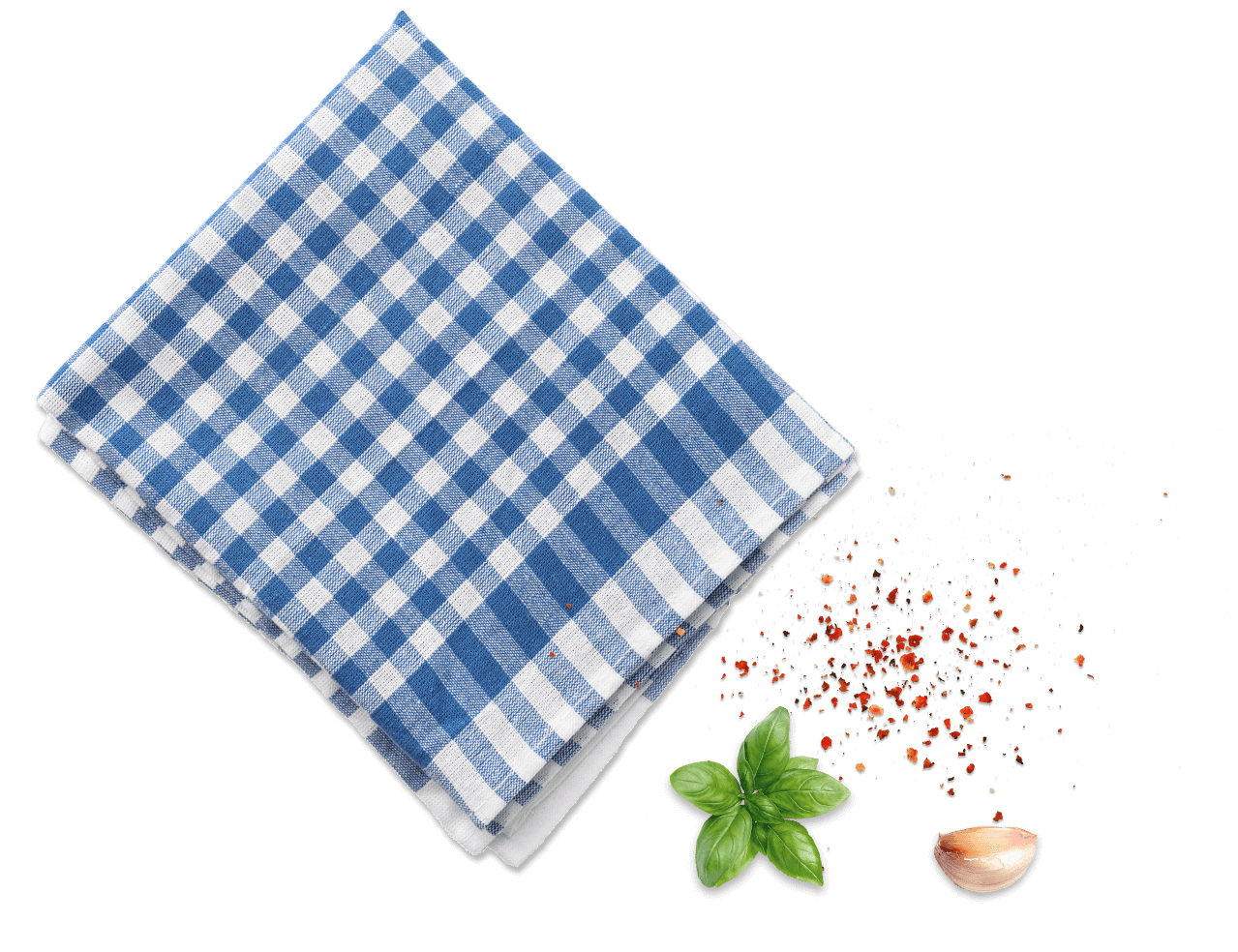 How to enjoy stuffed grape leaves with rice & greek herbs
This original product is ready to serve. Store in a cool dry place. After opening keep refrigerated and consume within 3 days. You can enjoy every meal either cold or hot, as a main dish, appetizer or a snack! Whatever your choice is, for lunch, dinner, or any other occasion, either at home or on the go, Greek Originals are the perfect solution for top quality vegan meals of genuinely great taste.
Ingredients
Rice (cooked) 60%, water, vine leaves 10%, soya oil, onions, 2.74% herbs (dill, mint), concentrate lemon juice, salt, natural extracts (lemon,vegetables,herbs,spices), powdered lemon juice,black pepper. May contain traces of sulfites.
Nutritional Information
100g