Meat rolls with orzo pasta in tomato sauce
Greek Originals Meat rolls with orzo
Meat rolls with orzo, also known as Giouvetsi, is one of the most delicious and popular Greek dishes, with the unique characteristic that nobody around the table can't get enough! Meat rolls with orzo pasta, is only made by very experienced cooks in Greek homes, since it requires attention to the detail and the preparation is quite long and complicated. We have incorporated this recipe to Greek Originals, ending up to a delightful homemade dish that is made by the purest ingredients and our tender loving care for creating great culinary experiences for you! Soft meat rolls are blended with juicy tomato sauce, enhanced by vivid herbs cooked thoroughly with extra vin olive oil, accompanied by orzo pasta which is perfectly boiled to reveal its buttery flavor. Meat rolls with orzo pasta is the perfect combination and constitutes a satisfying and comforting meal, that you can now cherish whenever you want!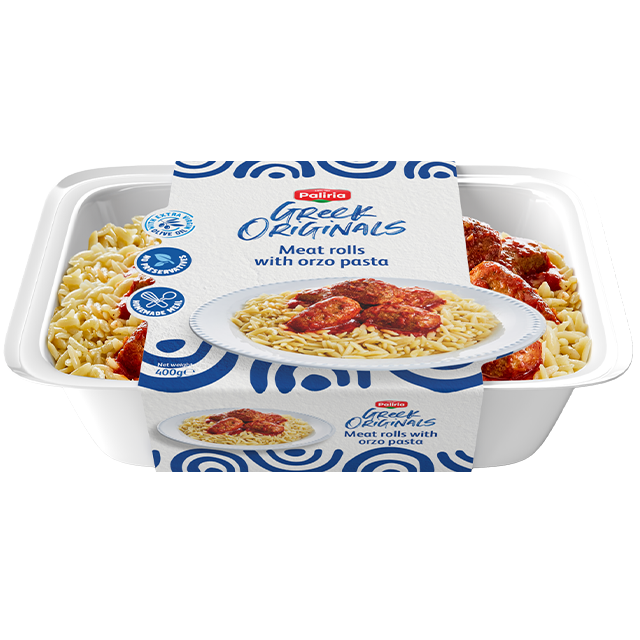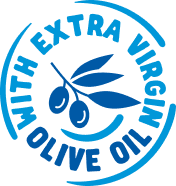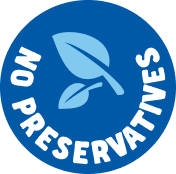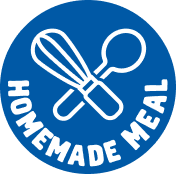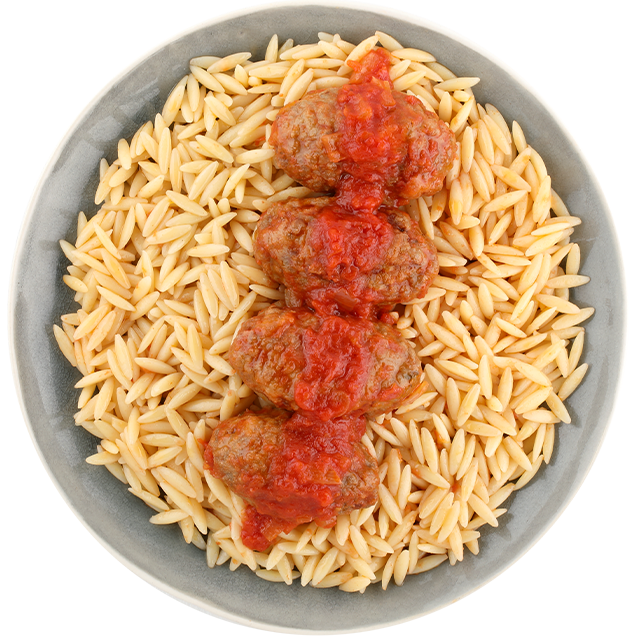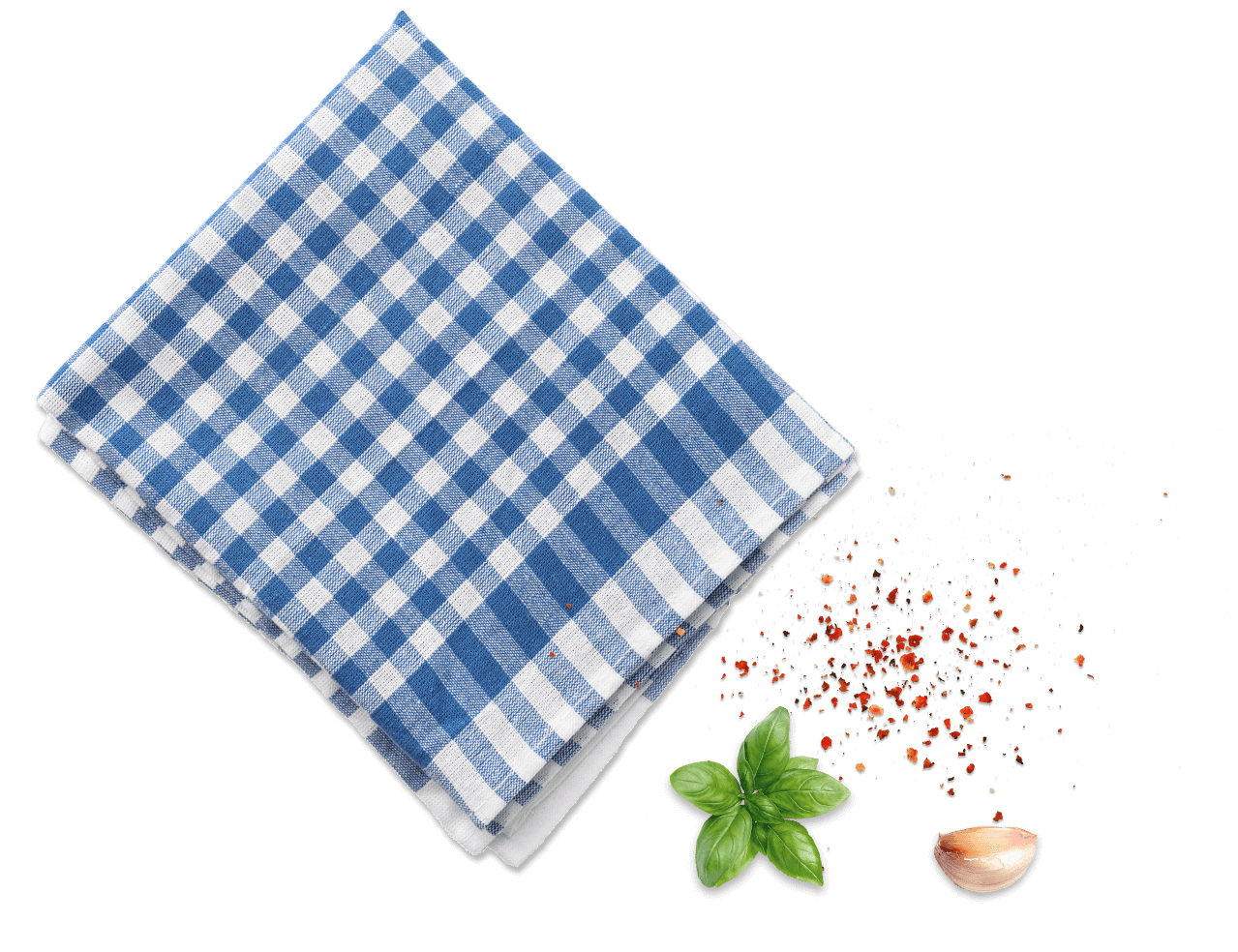 How to enjoy a perfect meal of Greek Originals, Meat rolls with orzo!
Meat rolls with orzo, is an original meal preserved in the fridge. Once opened, keep it refrigerated and consumed it within 24 hours. You can enjoy Greek Originals Traditional Meat rolls with orzo either in room temperature, or hot, after heating it within its packaging, in a microwave or in a conventional oven. If you prefer meat rolls with orzo, in room temperature, you have to keep it out of the fridge, ideally serve it in a plate and wait for about  12 minutes in order to meet the desired temperature, then it is ready to be cherished! For those of you who prefer meals to be heated, you can put them in the oven for about 20 minutes or in a microwave for 9 minutes, then we suggest you to let it rest for 3 minutes and then enjoy it! We highly encourage you to enjoy Meat rolls with orzo with Greek feta cheese and fresh bread!
Ingredients
47,5% boiled orzo pasta (water, durum wheat semolina (contains gluten)), 25% meat balls [Beef meat (51%) EU and non-EU, breadcrumbs [wheat flour (contains gluten), yeast, salt], water, textured soy, onions, sunflower oil , parsley, apple cider vinegar,  soy & carrot fibers, garlic, spices, salt, herbs, stabilizer: soy protein, modified corn starch, salt, dextrose, acidity regulator: sodium acetate, sodium lactate, sodium citrate, dextrose, phosphates(E 451i)], onion, peeled tomatoes (chopped tomatoes,tomato juice,acidity regulator: citric acid), tomato paste, water, soy oil, garlic, extra virgin olive oil 0.5%, mixture with chicken broth (antioxidant (rosemary extract), stabilizers (xantham gum,carob gum), corn starch, sugar, salt, black pepper, cumin, pimento. May contain traces of celery, egg, milk, mustard, sesame, shrimps, sulphites and fish.
Nutritional Information
100g